"Parade Buggy" Pictures and Other Stuff
By Nial McCabe
I've seen this little buggy out in front of a local car dealer for some time, but only on "nice" days and never when I had a camera with me (until early May '09, when I took these). It's a replica of some sort but not a recent one. The car has a Delco generator (not alternator) and appears to have a good-size American-built "lawn tractor" engine (maybe a cast-iron Wisconsin?) The car dealer is in Newton , New Jersey and sells Chevrolet/Cadillac/Olsmobile/Isuzu (I guess they only used Oldsmobiles at this point). I'm sure there is someone in the dealer who knows all about this thing but I didn't have the time to stop in and ask. The dealer is "McGuire Chevrolet/Cadillac/Olsmobile/Isuzu" at 41 Main Street in Newton, New Jersey. You could probably call them for more info on this neat little car.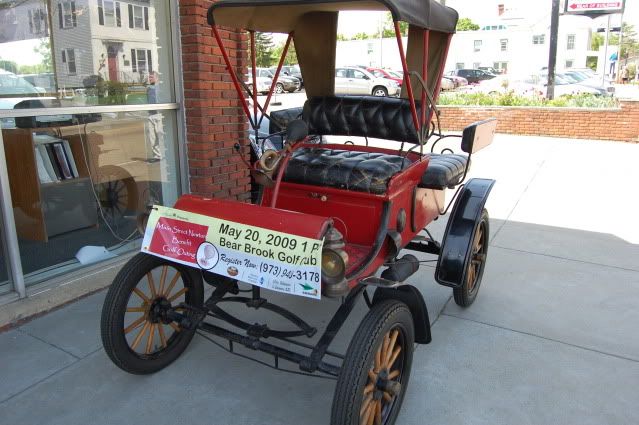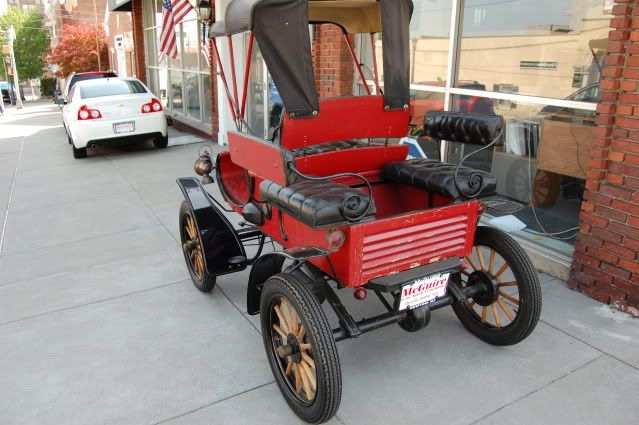 Here is the badge on the vehicle. It obviously mentions "Mexico". I didn't look carefully at it when I was there....hard to read the other word(s).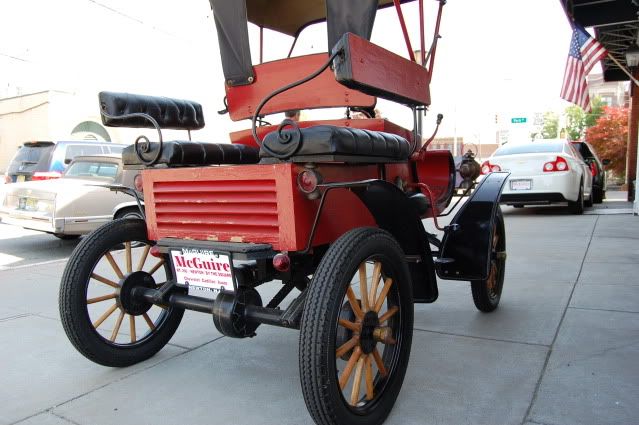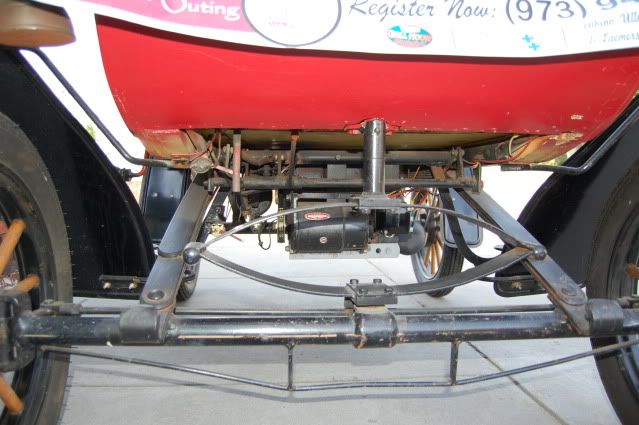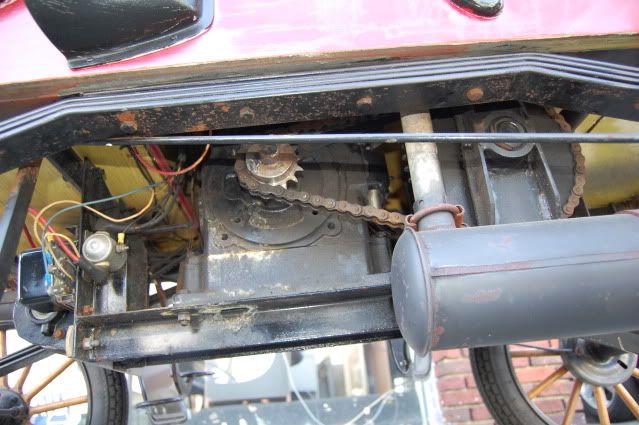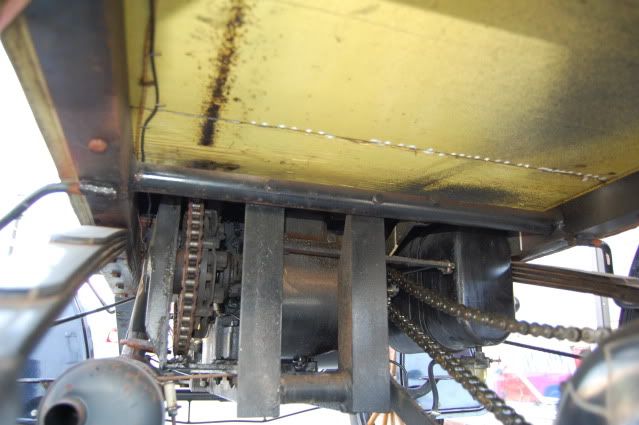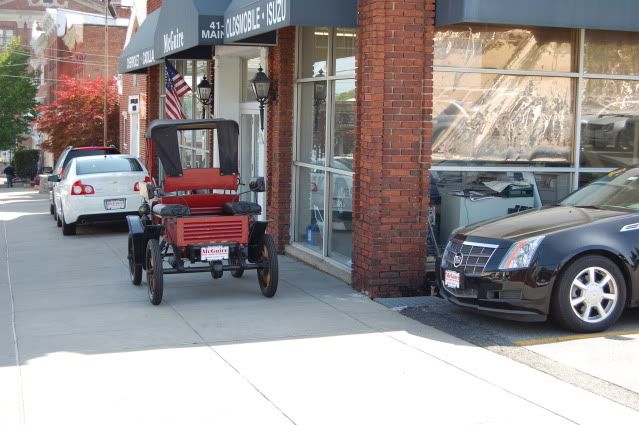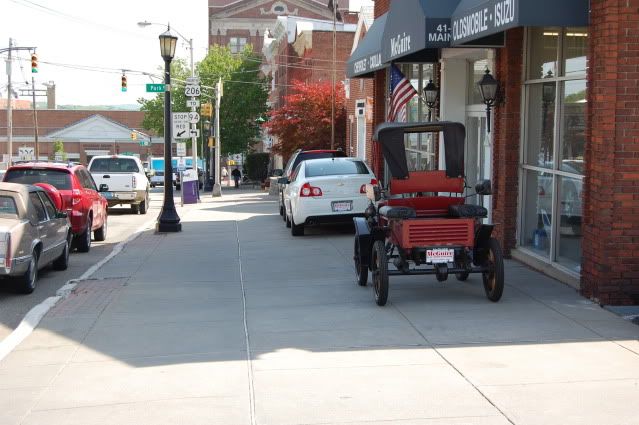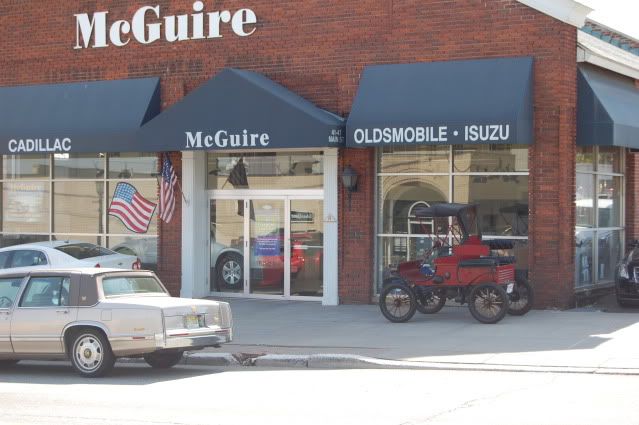 I have relatives in Wayneboro PA and I've seen these "Shriner buggies" (below) many times at local parades in that town. In fact I saw them in May 2009 at the Memorial Day Parade in Waynesboro (these photos are from '07).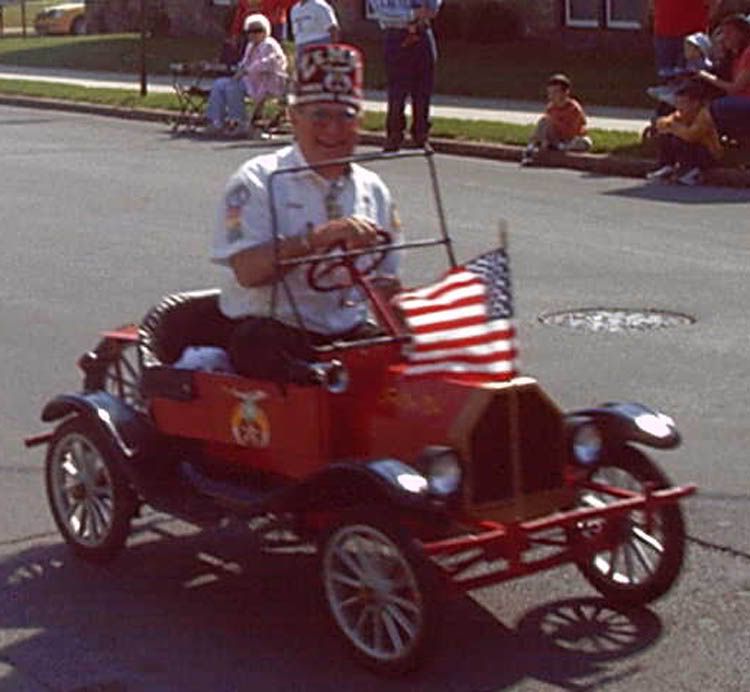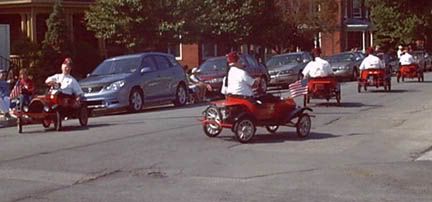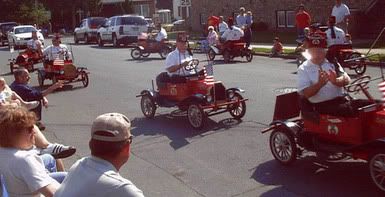 Here is our own parade buggy (below) that my engineering students (at County College of Morris) built. We have run it in the Morristown St. Patrick's Day Parade for the last four years (this is one of the biggest parades in NJ). Our buggy is pretty basic in appearance. It's more of a "test mule" for power-train projects. Right now it has a hybrid gas/electric drivetrain. It started out as gas-only and had a small diesel engine for a while. We'll continuing to develop new ideas to propel it.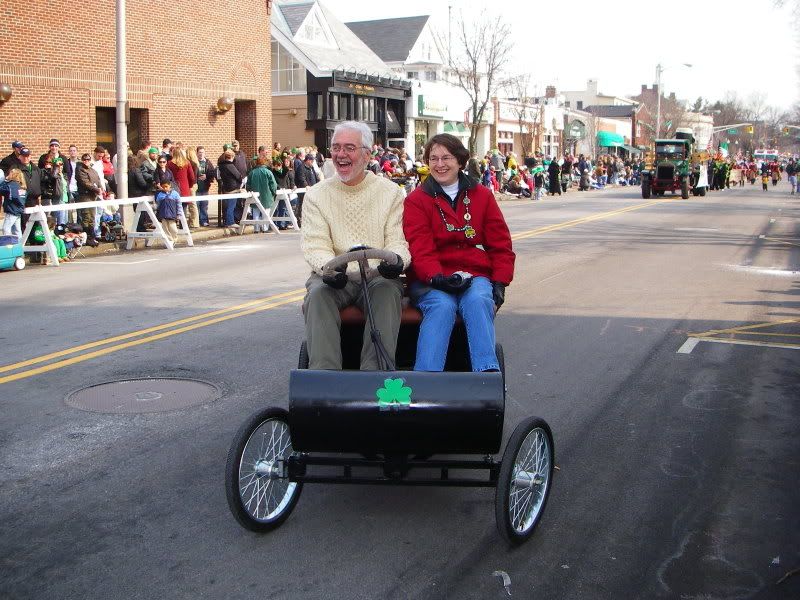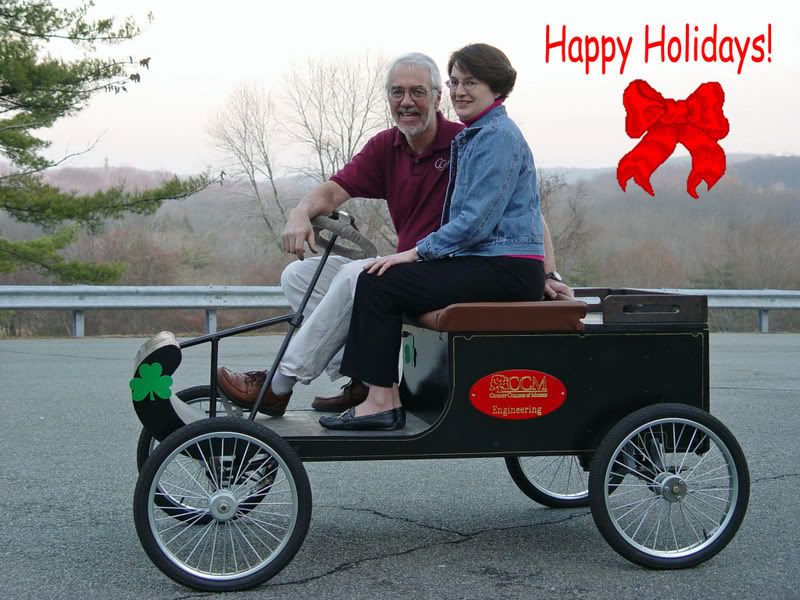 Here's a link to a webpage about how we built our CCM parade buggy. It's a bit out-of-date (we've changed a few things) but it'll give you an idea of how we did it.
Build Your Own model Steam Engine. Free Plans.
Our County College of Morris "Formula-CCM" electric vehicle project.
Other student project I have been involved with over the years.
Some of my early car and motorsports pictures from many years ago.