The pictures below were taken by me at the 2008 Moss Motors BritFest in Morris County, New Jersey.
Britfest 2008....from the magnificient (Bristol Double Decker Bus with Gardiner diesel engine).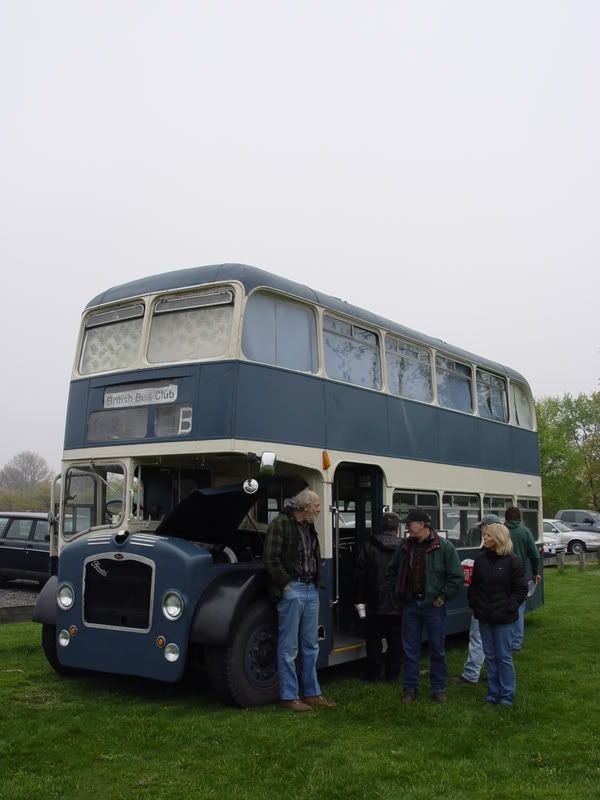 .......to the sublime (stunning, black MGA Twin Cam Coupe.
Probably my favorite car at the show...a 1936 MG-P (I think "PA", but I'm not sure). I love it when folks have signs so that you can know more about the car(below).
NOTE: The descriptive captions for all these photos are "above" them.
More of the 1936 MG Midget below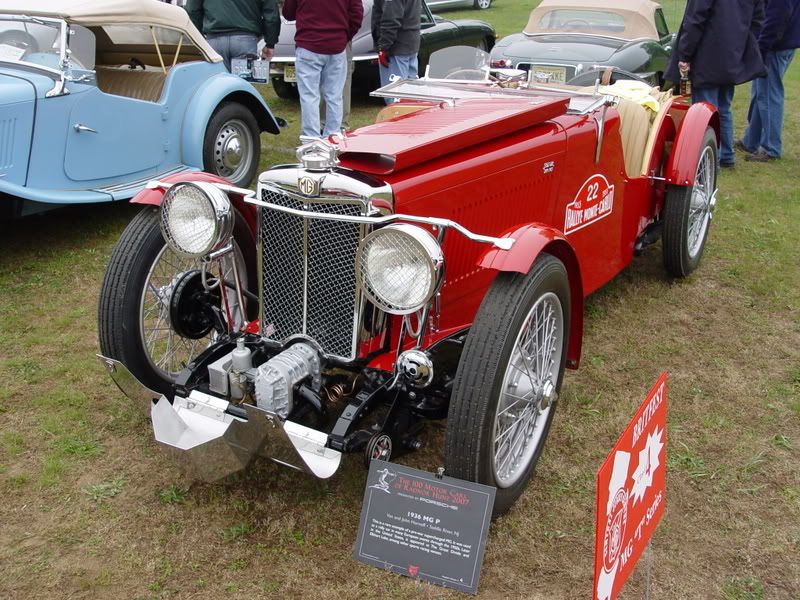 Quaint gas tank vent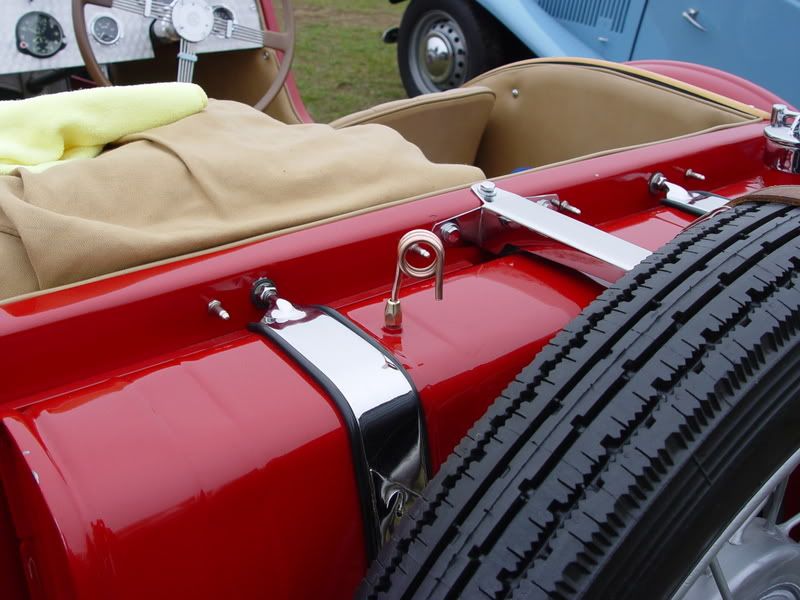 Spartan interior.
Rear view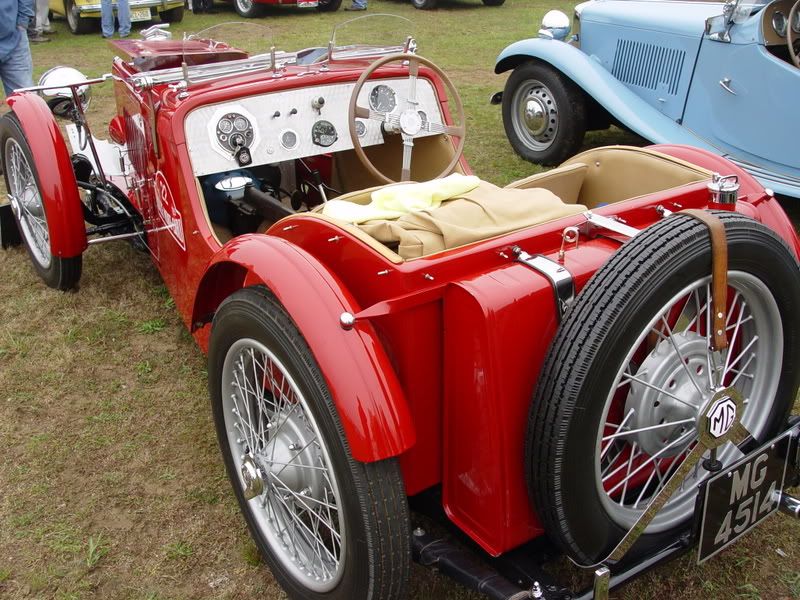 Engine and footwell.
Supercharger mounted on front of the crank.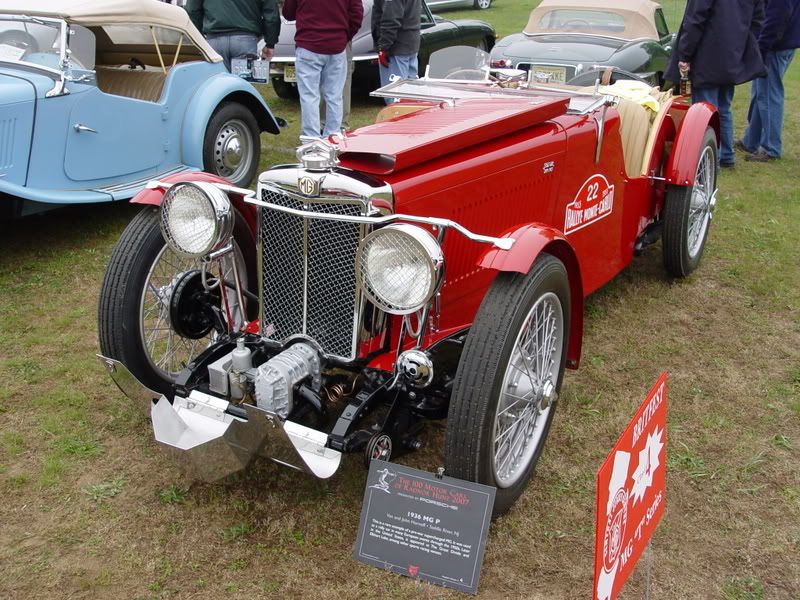 Close up of supercharger.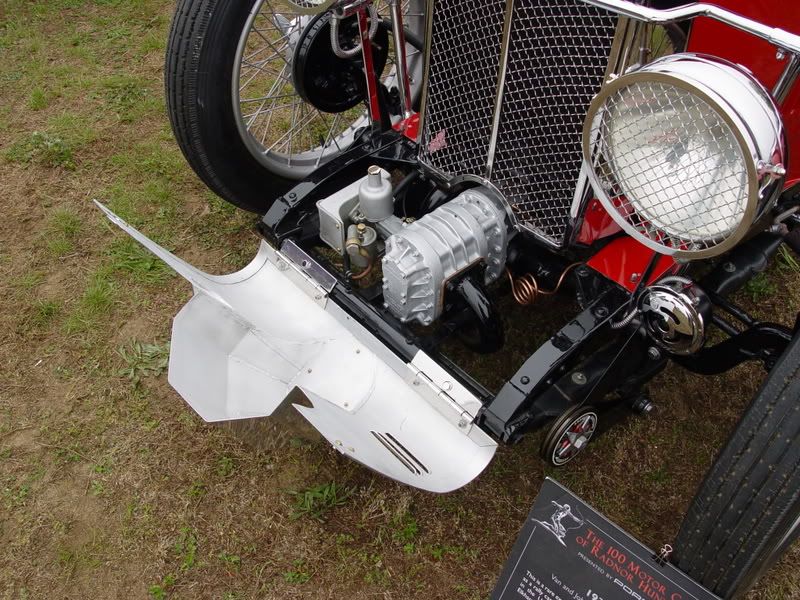 Nice TVR.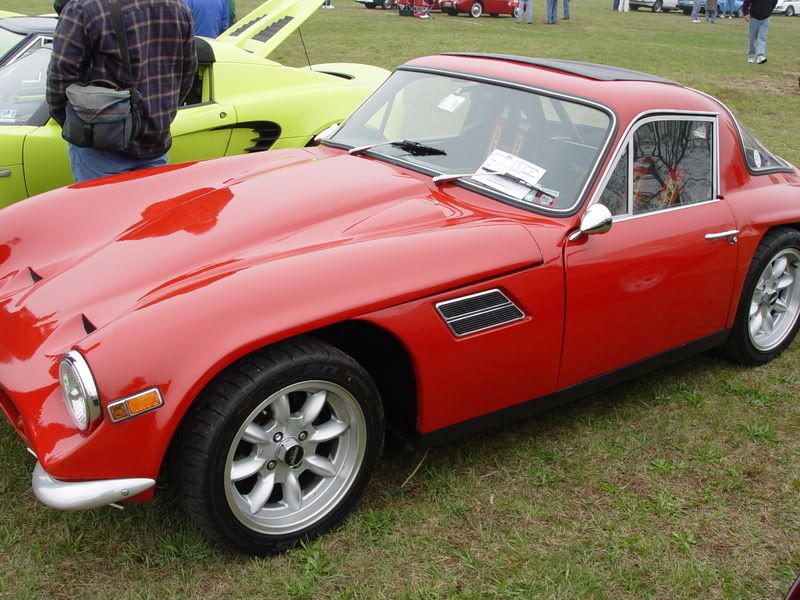 Handsome TR4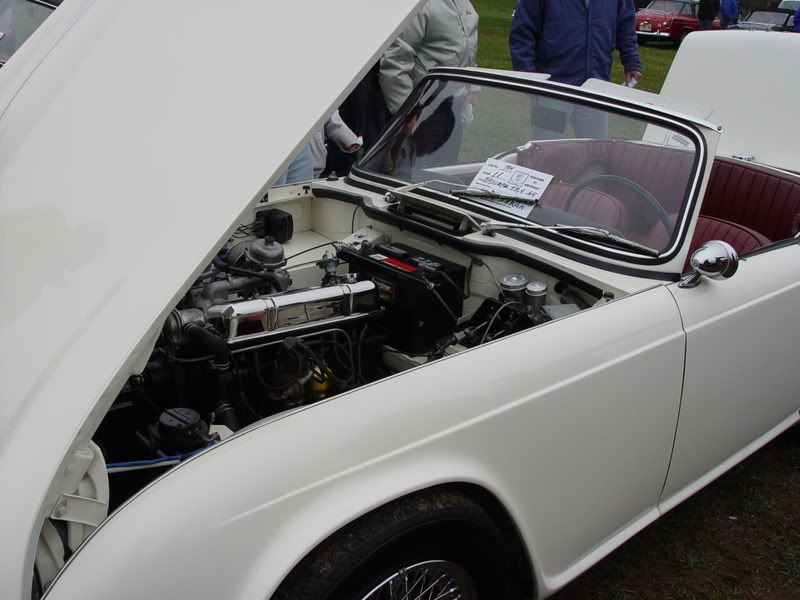 Red TR4 asking $4999. Driven to show and looked very decent.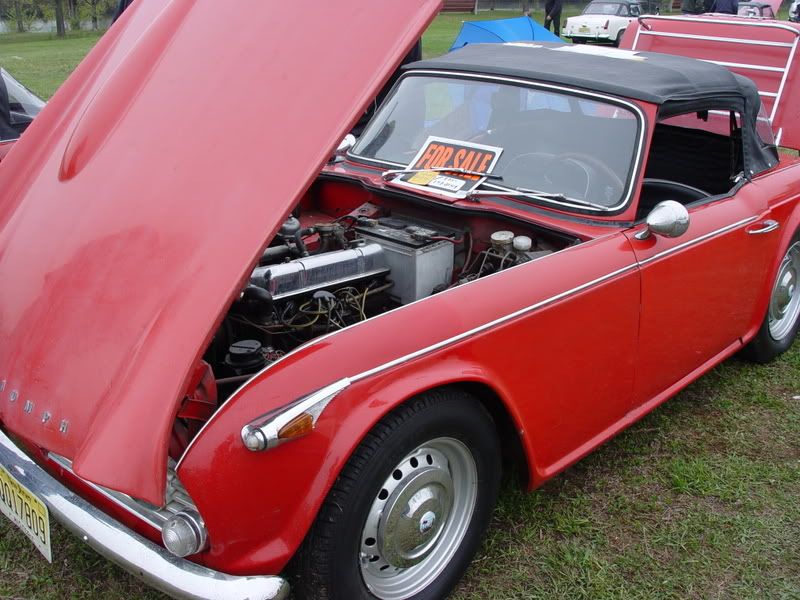 Same TR4. From Sparta, NJ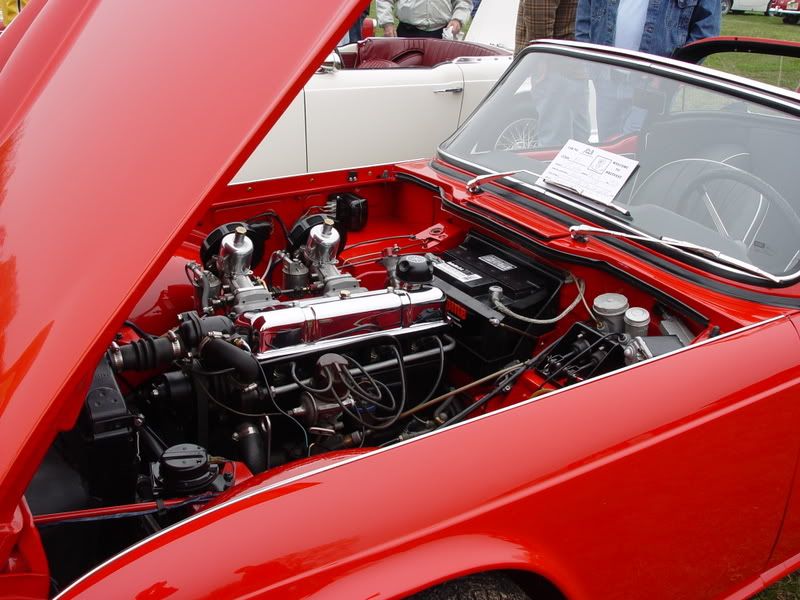 TR3 trunk full of spares and stuff.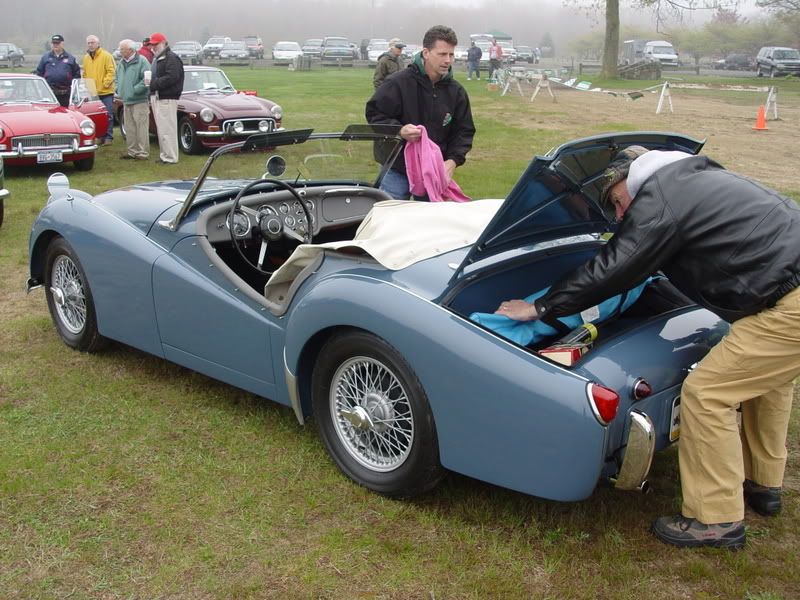 Nice TR3 / tractor engine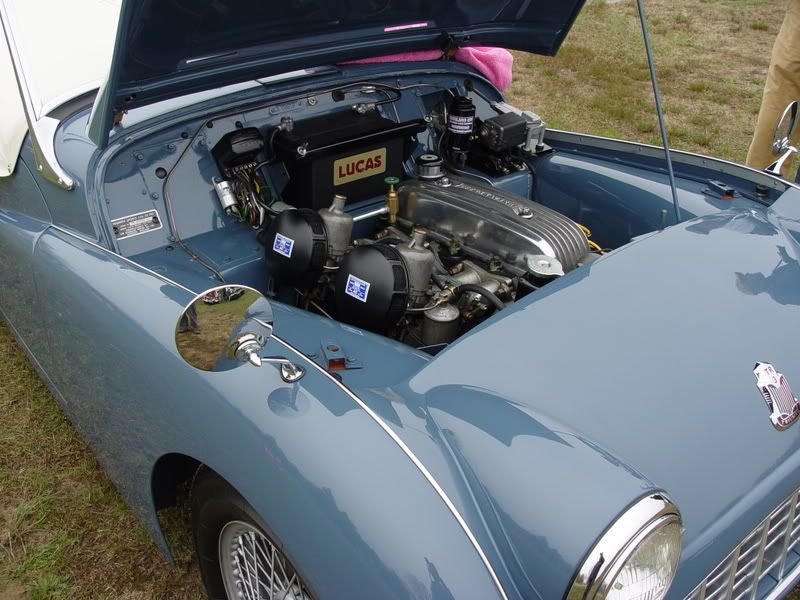 All TR3s come with full trunks!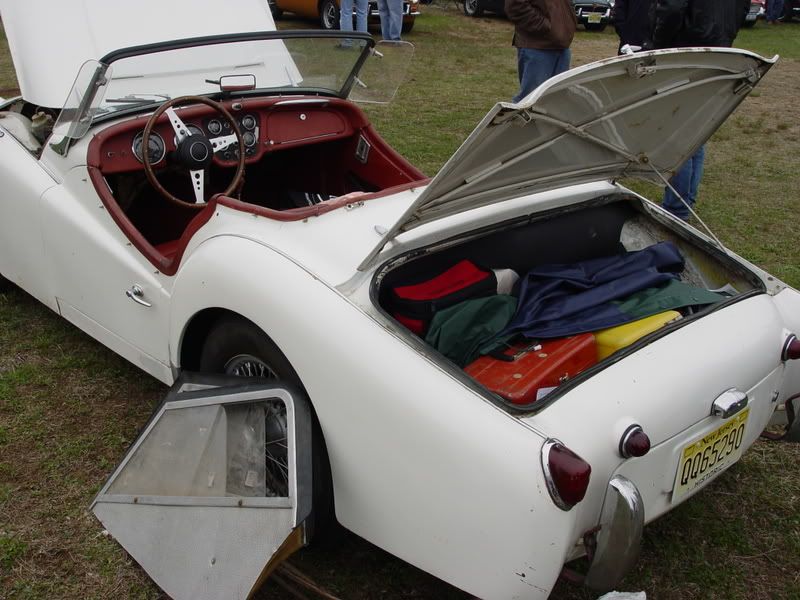 purple Tiger....groovy!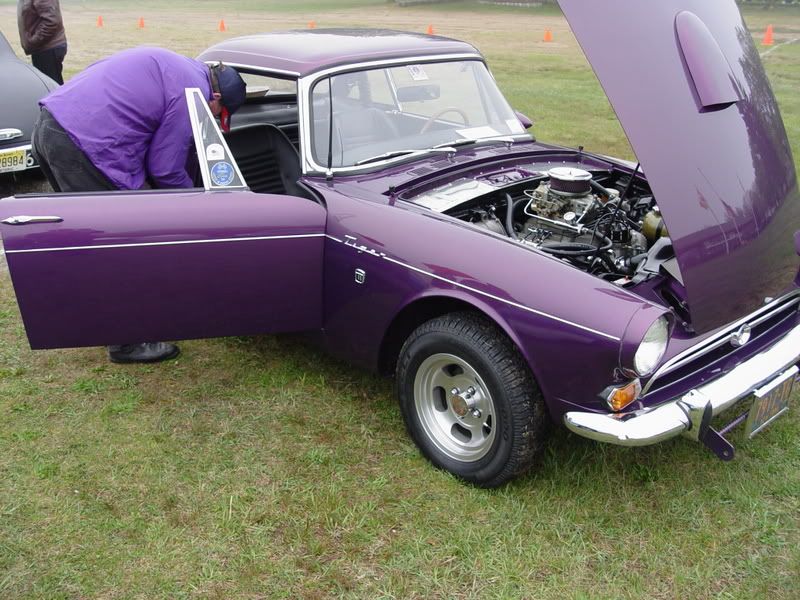 Sunbeam with Superleggaria aluminum body by Touring. Only 30 built. The vents above the lights work and bring air to the cabin.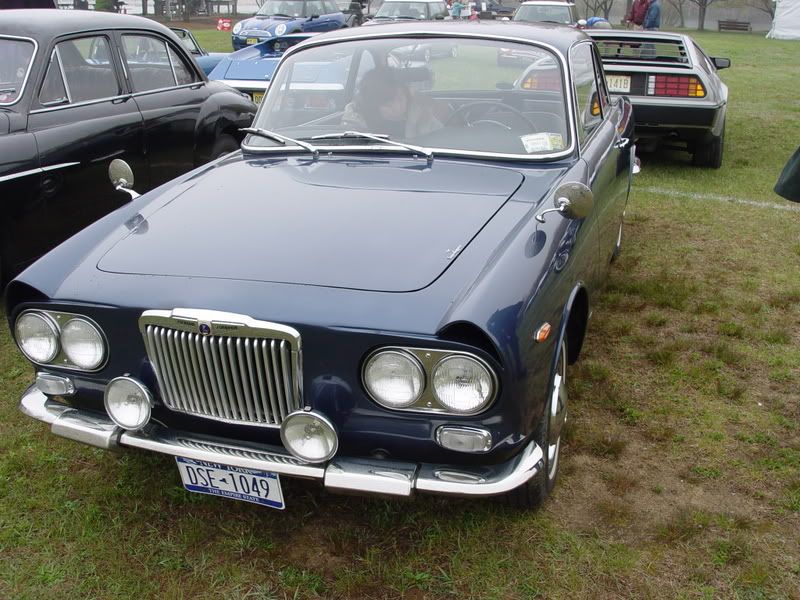 Triumph Stag V8 motor. Designed by SAAB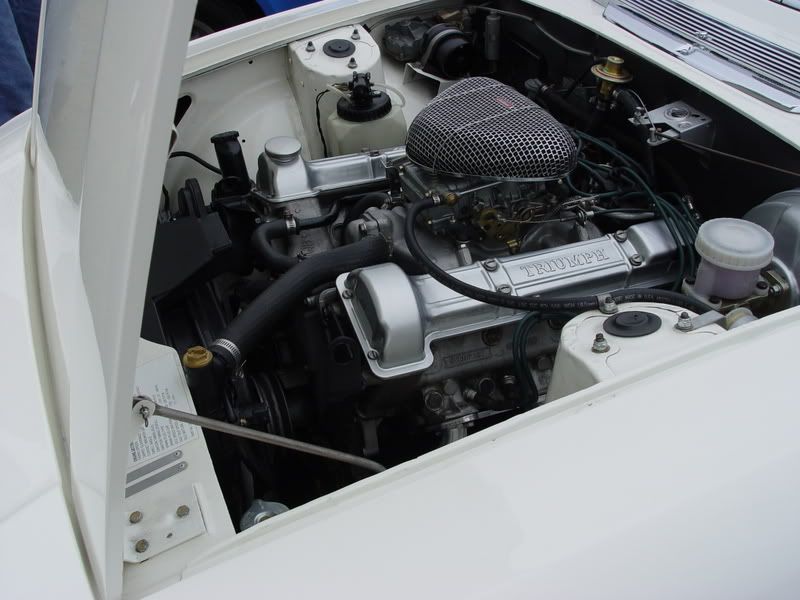 Newish Jag.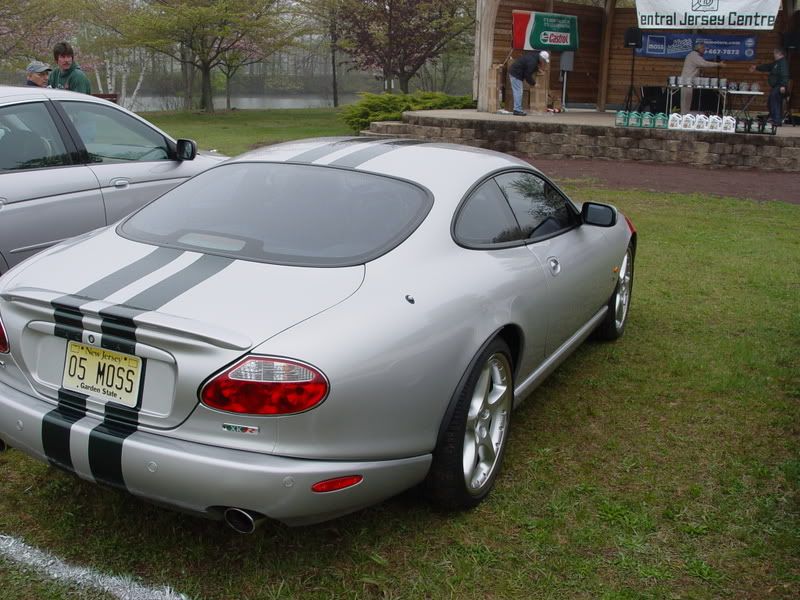 Morgan engine (Ford Kent)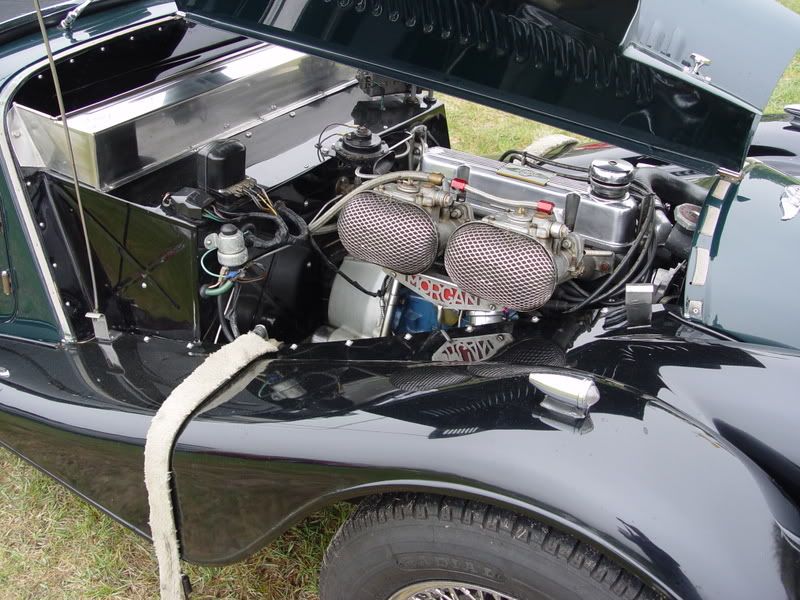 Morgan.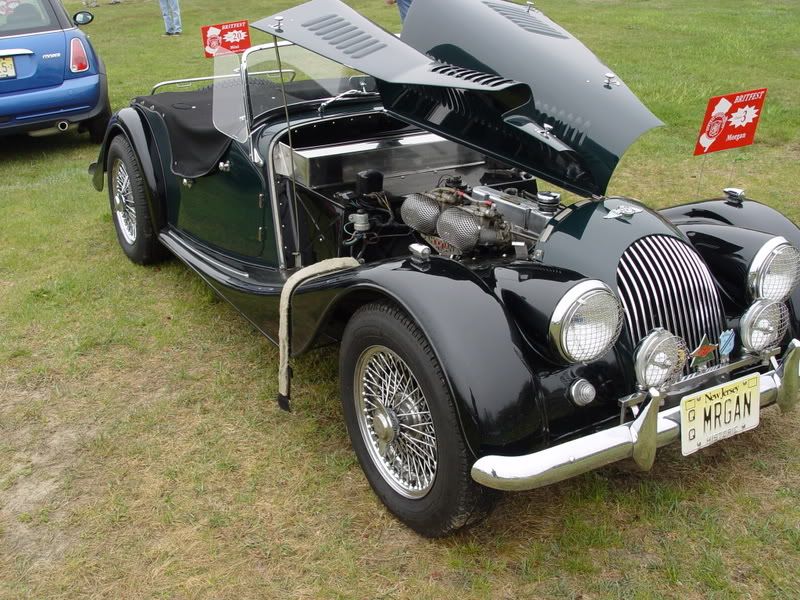 The two TDs in attendance.
Clean 1275 Midget
A former rust bucket, I was told.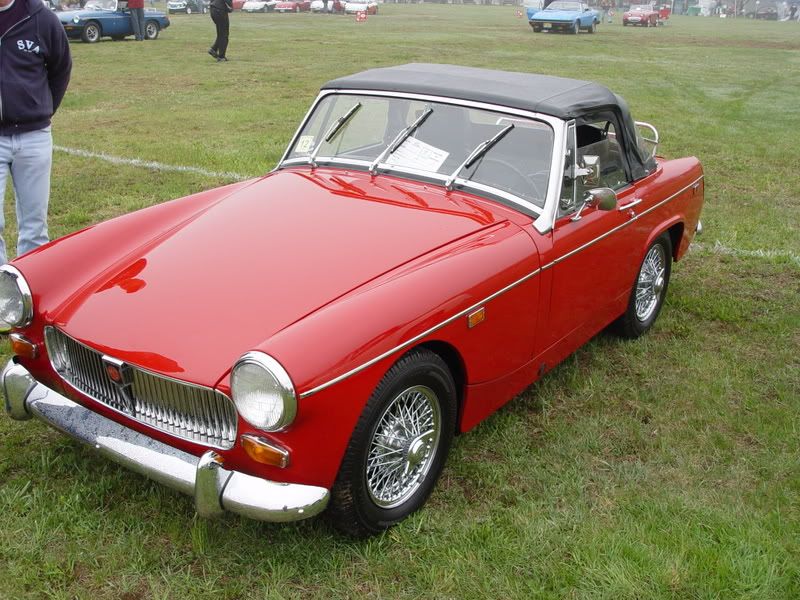 One of three MG Magnettes.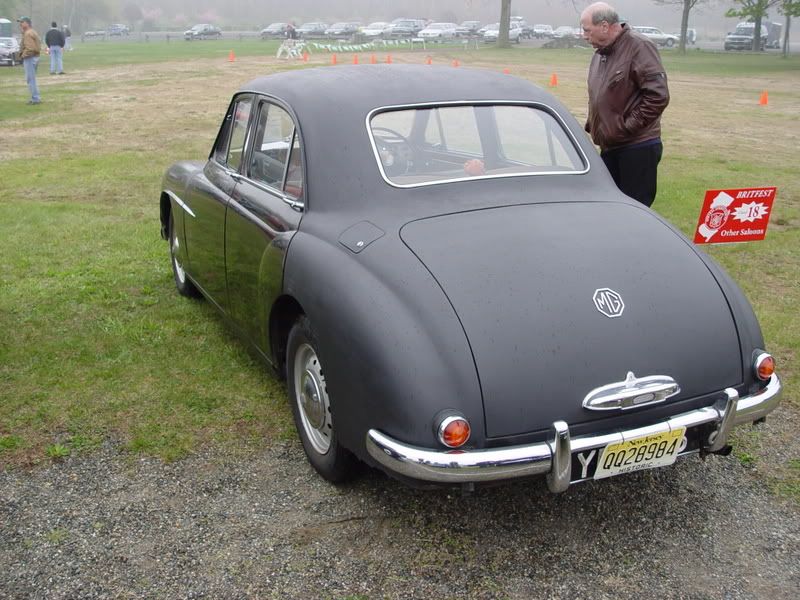 Ratty Magnette.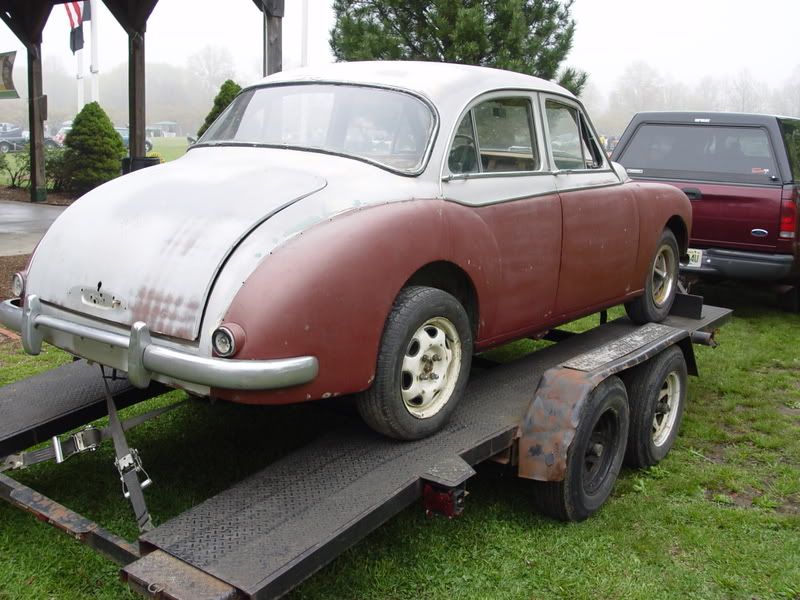 Rubber bumper Bs.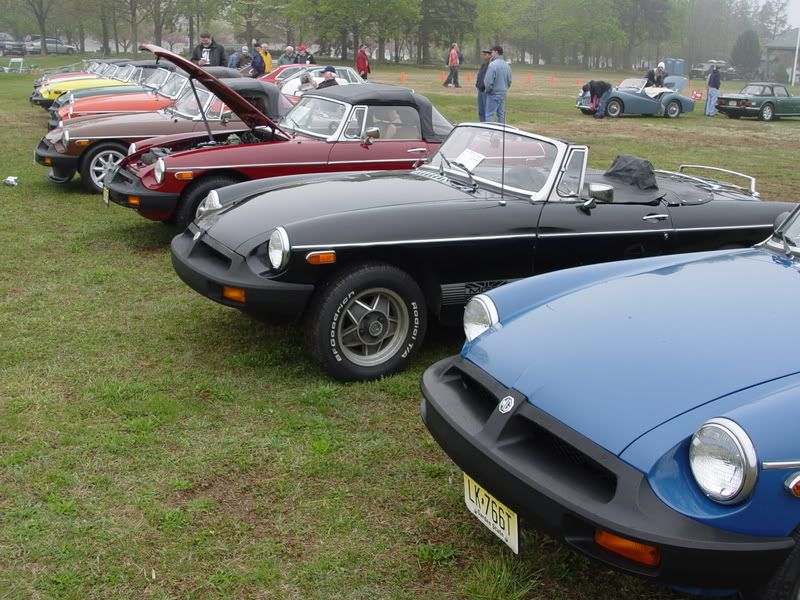 Chrome bumper Bs.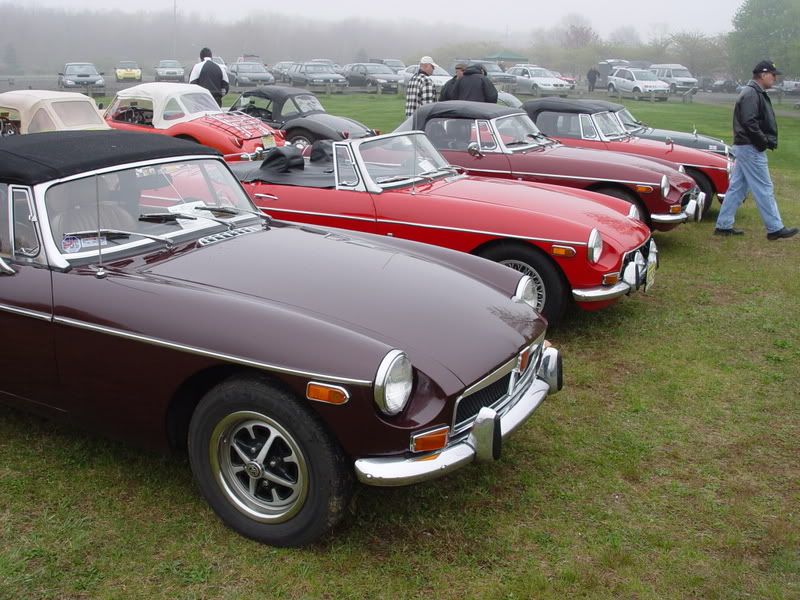 MGB-GT with "C" bonnet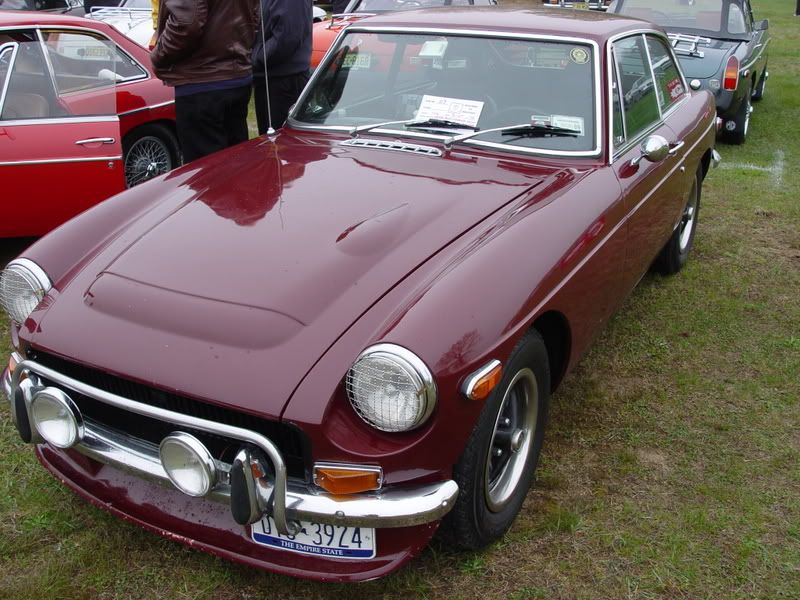 MGA with neat, wide steel wheels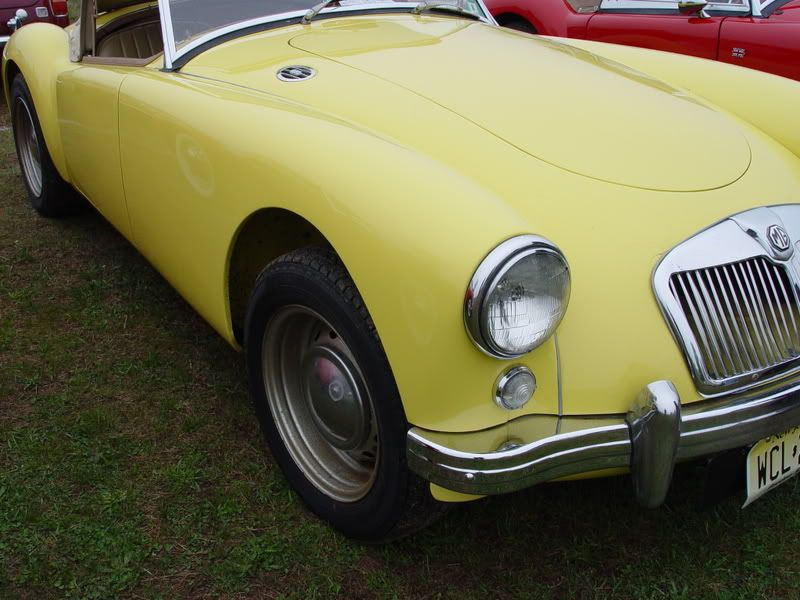 Perfect, flawless black MGA Twin Cam Coupe.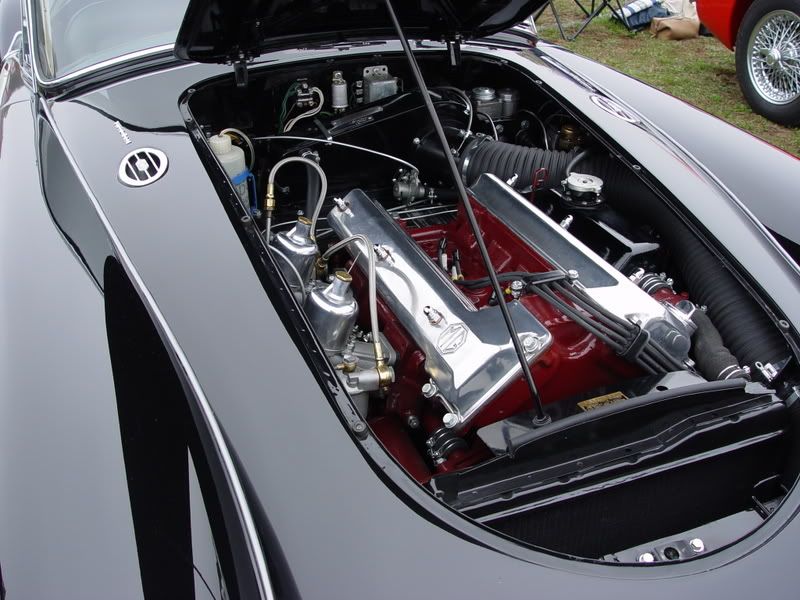 MGAs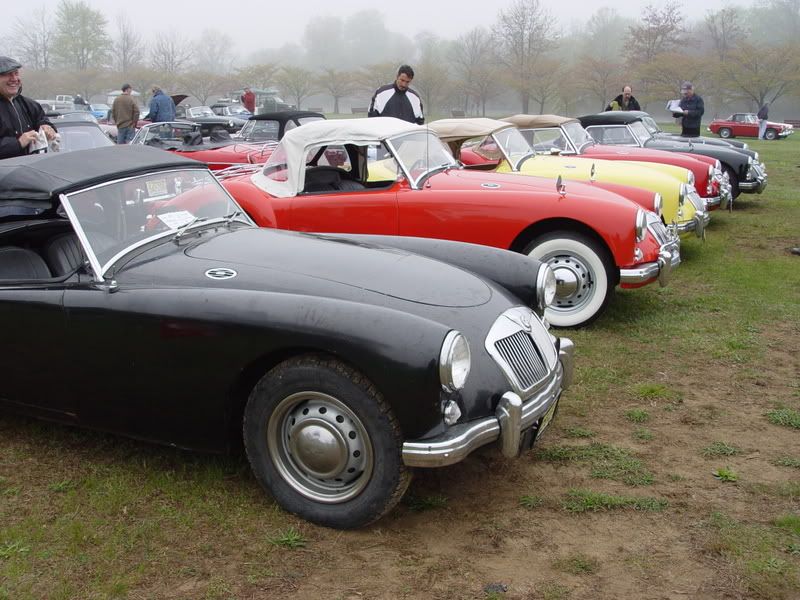 Nice MGA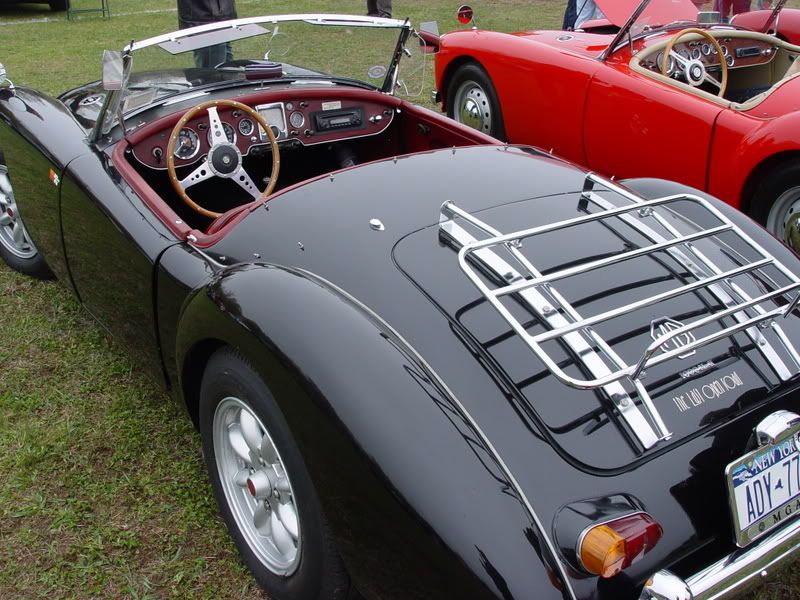 MGA engine.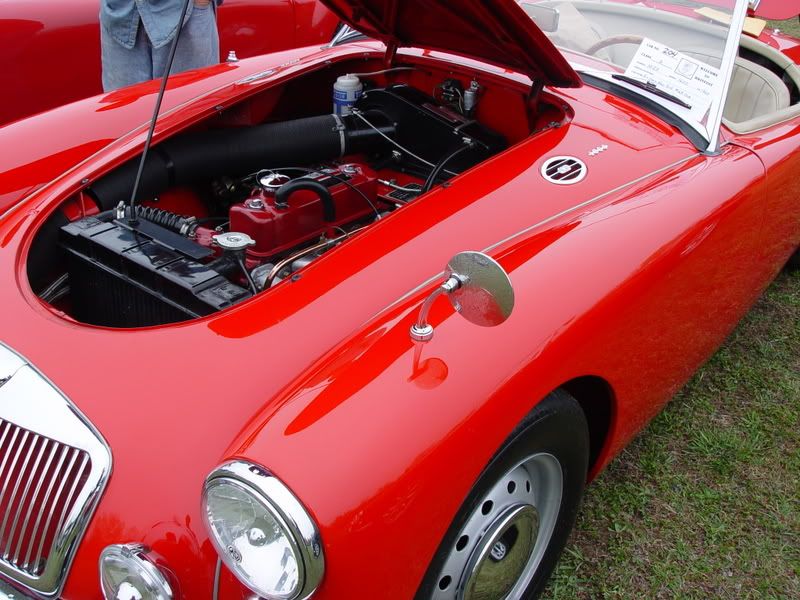 Brit saloons.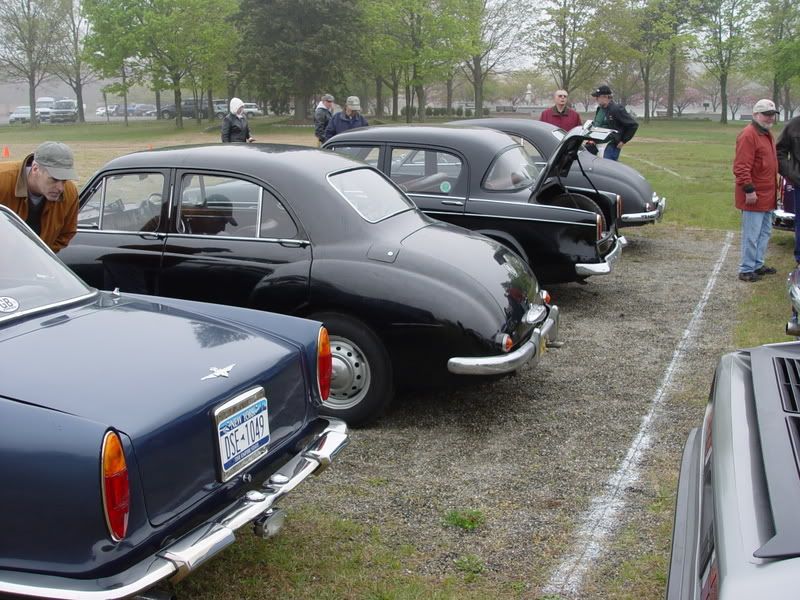 Lotus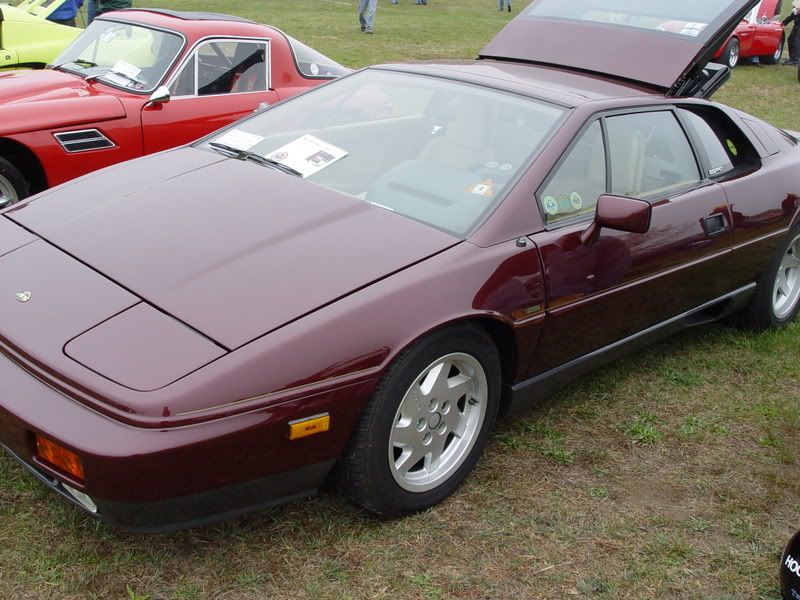 Loti.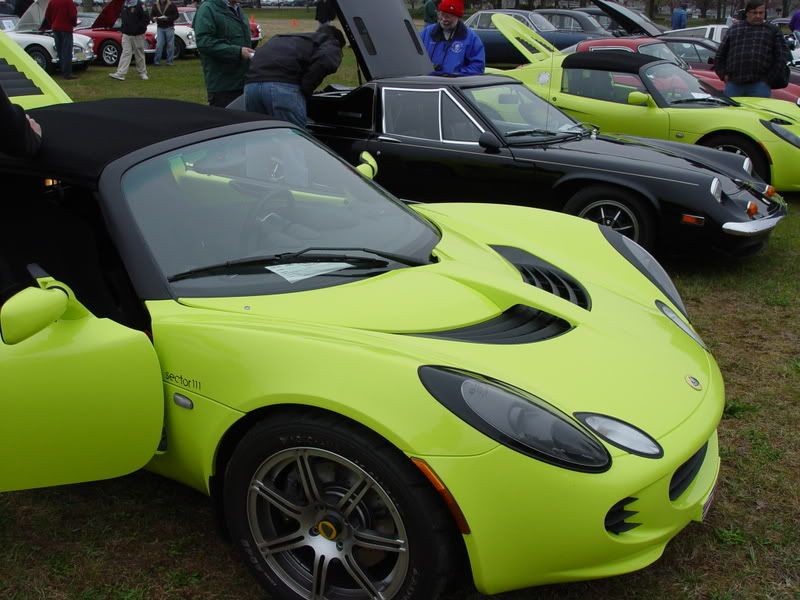 MG "K" and "P" Midgets
K Midget interior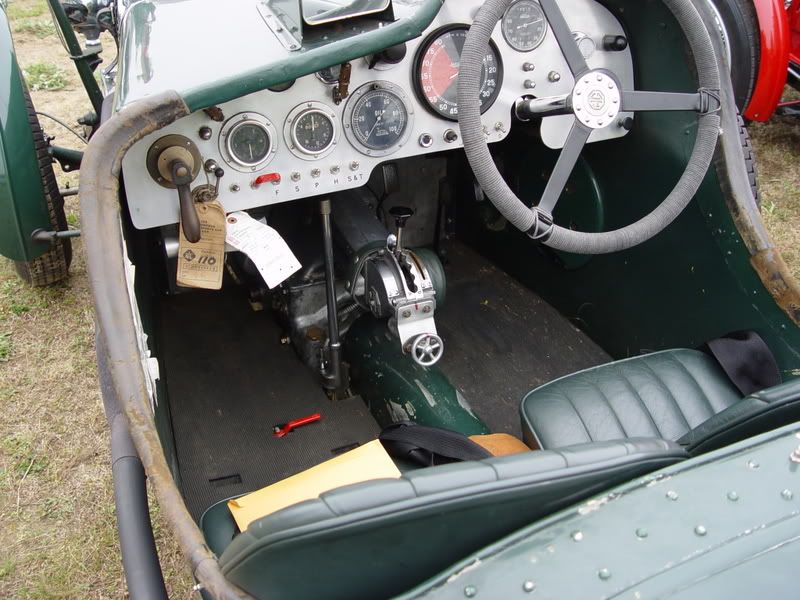 K Midget rear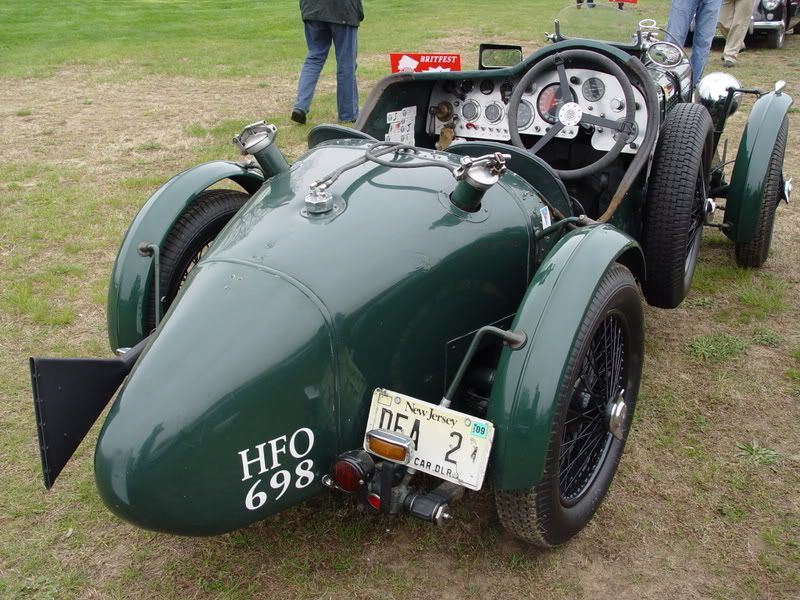 Classic style muffler on K Midget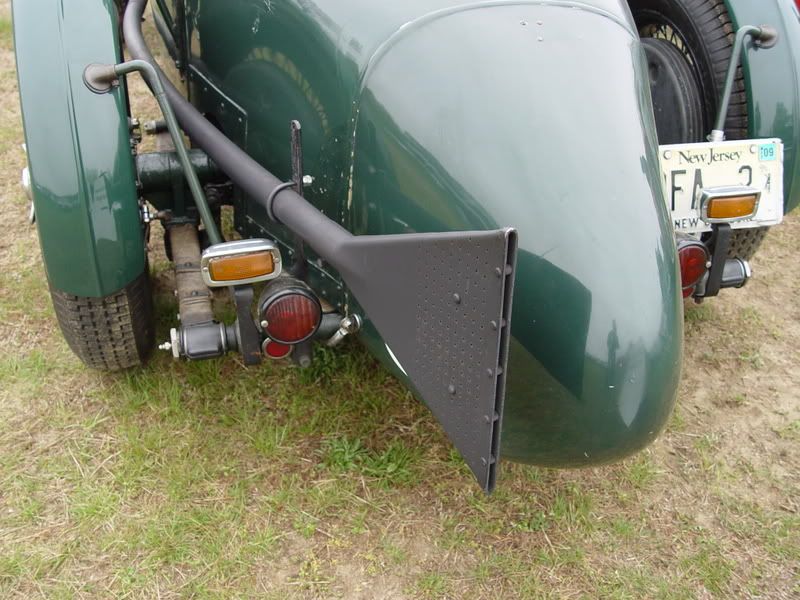 Nose of K Midget. It also have front mounted supercharger.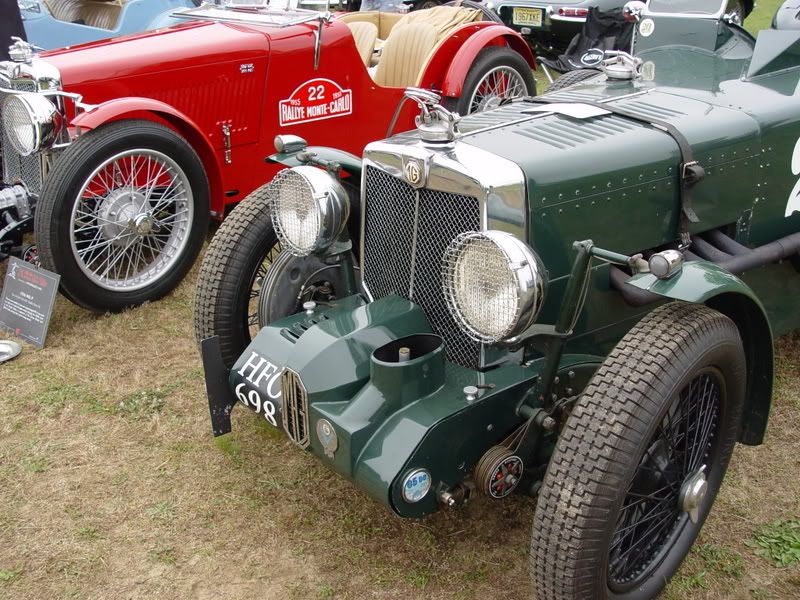 Classic 1930s MGs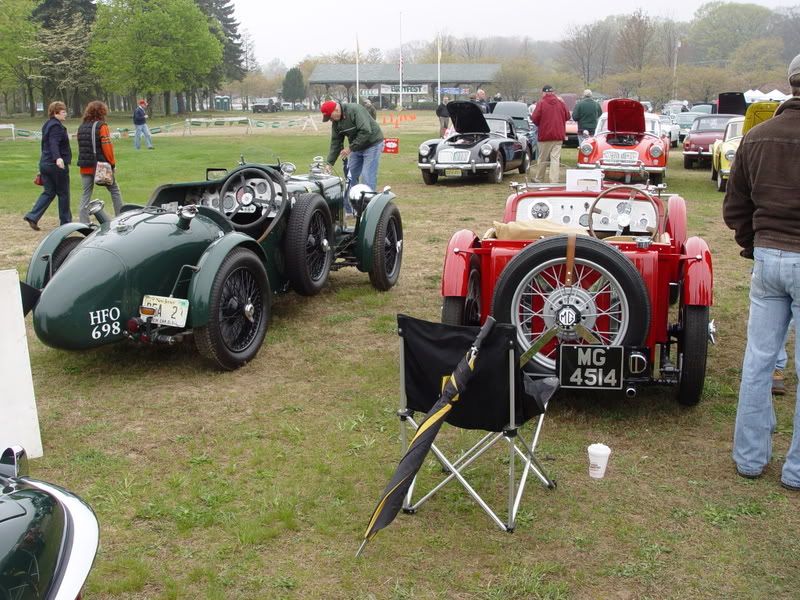 Lovely XK-120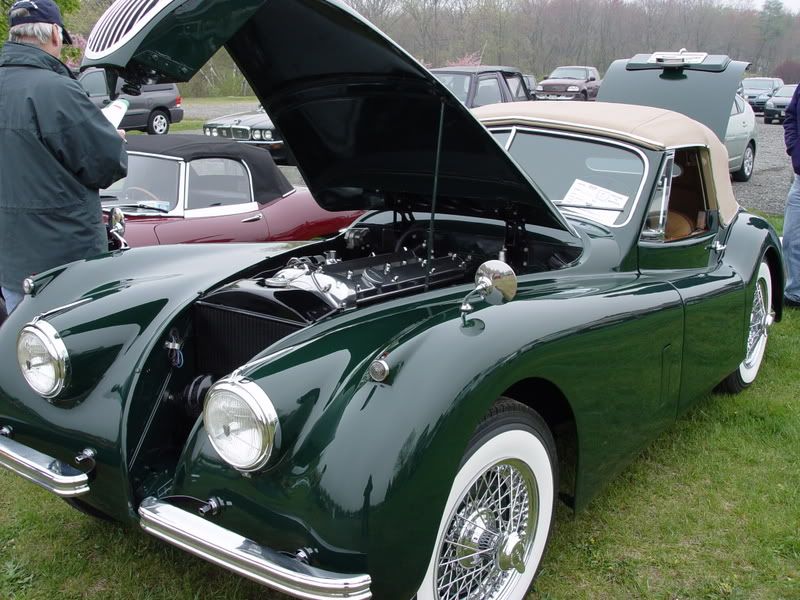 Jaguar 3.8 sedan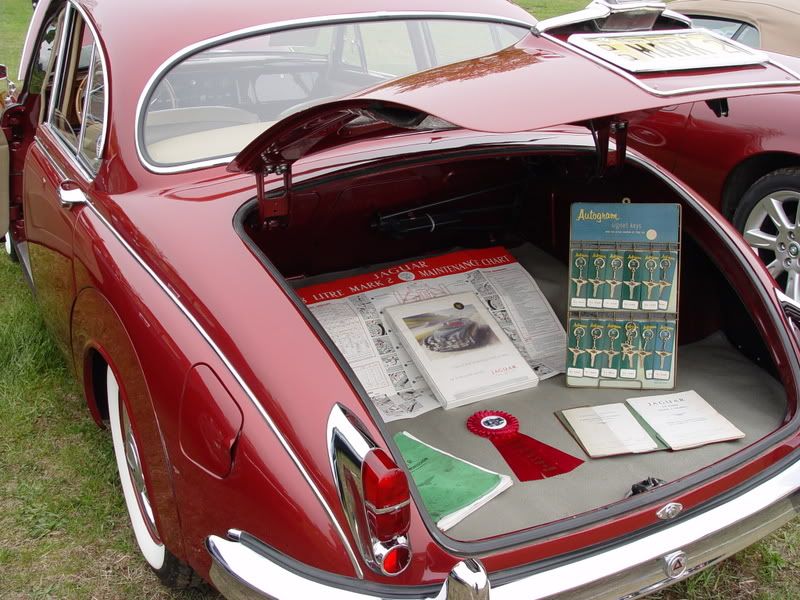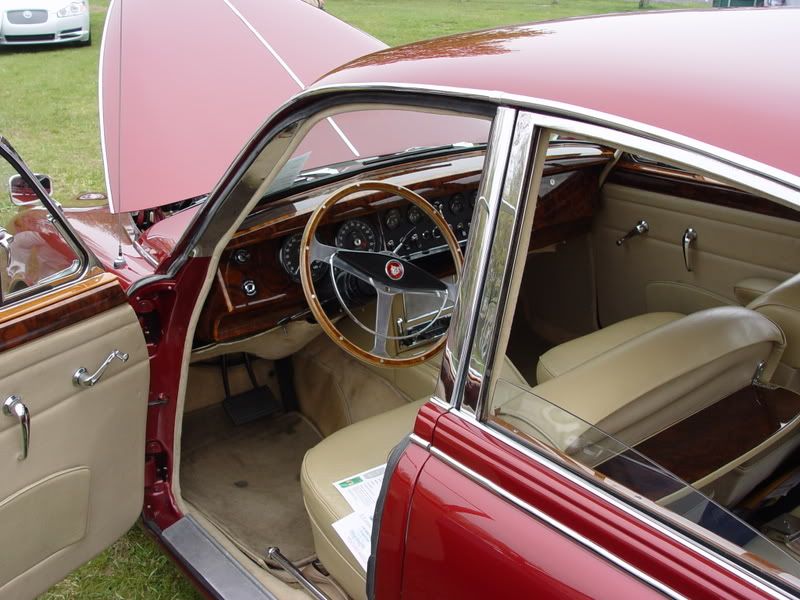 Hillman.
Triumph GT6.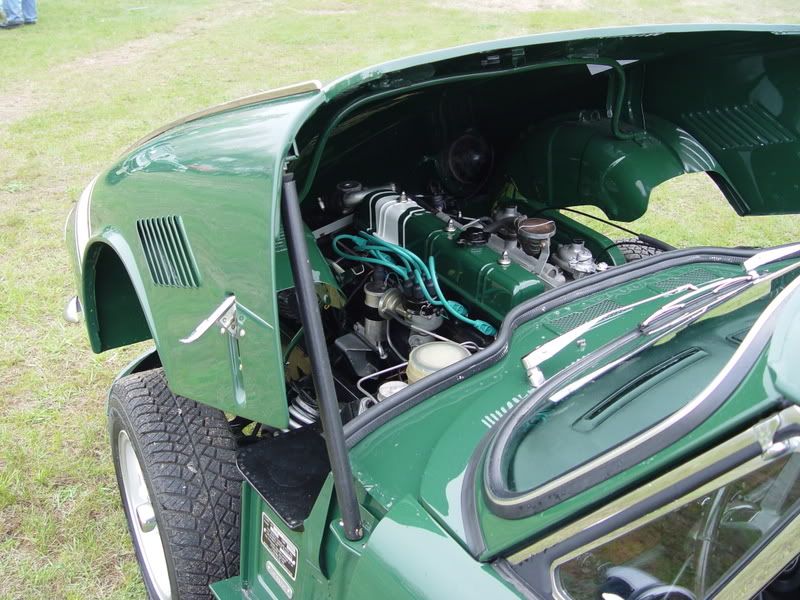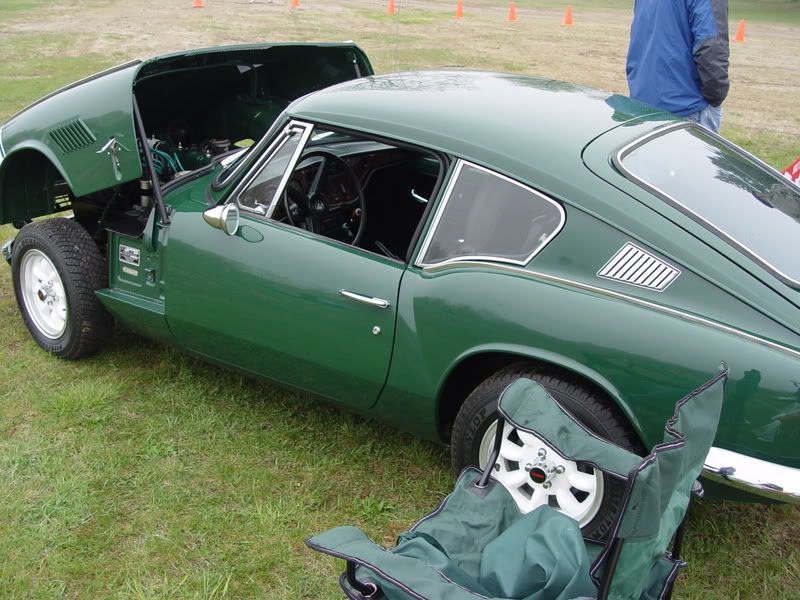 Frogs.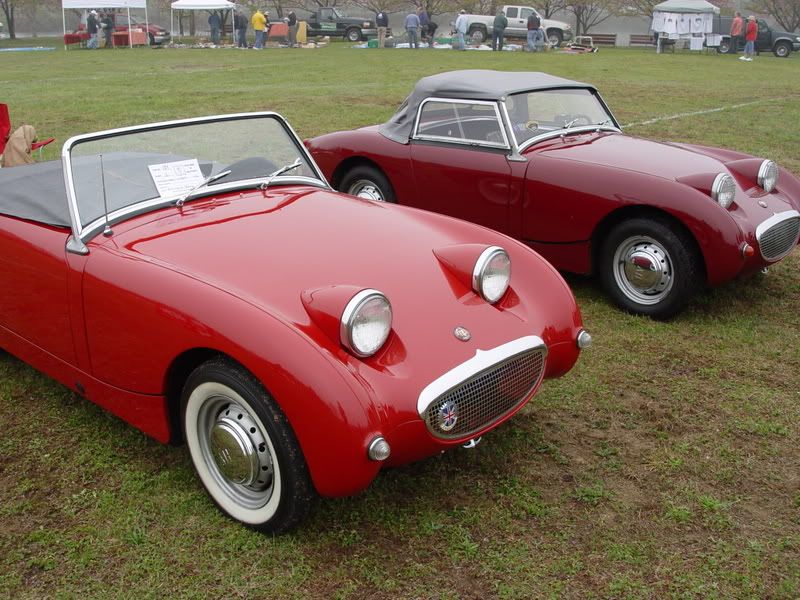 Lotus Europa Twin Cam engine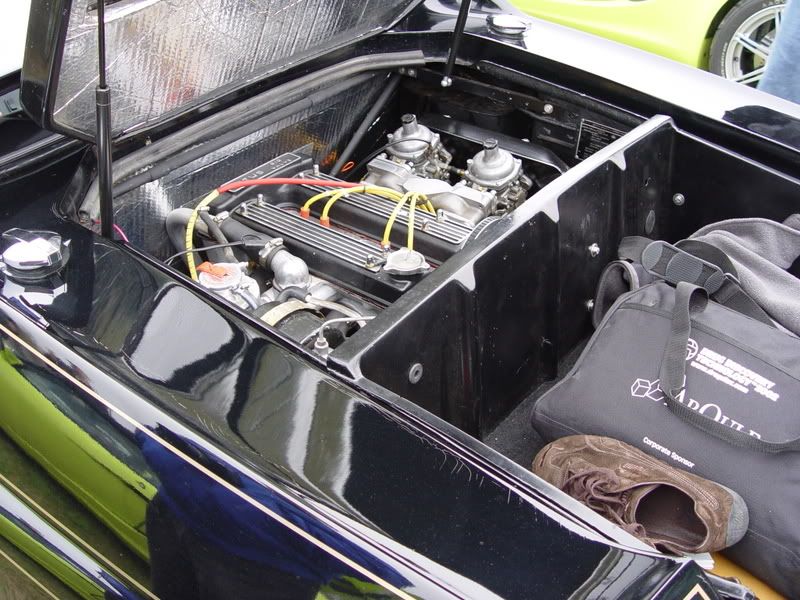 Europa
Elan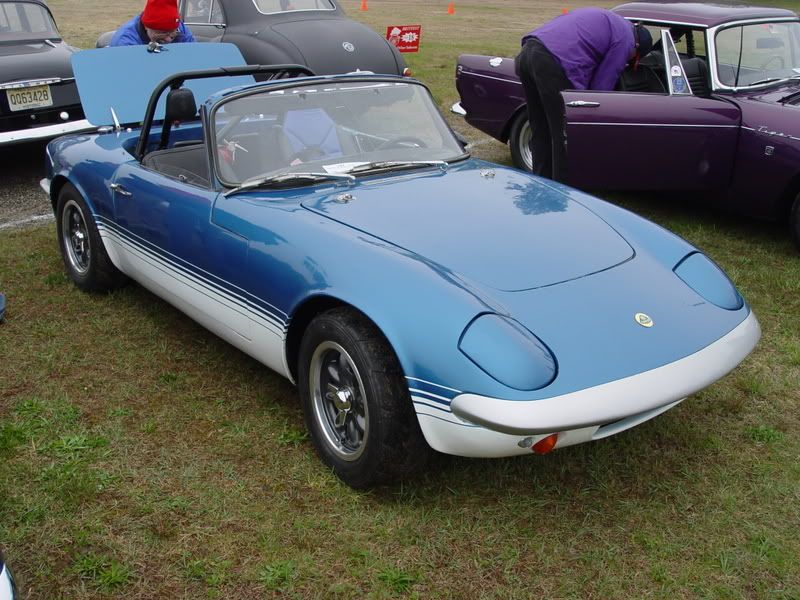 Chevy/Healey.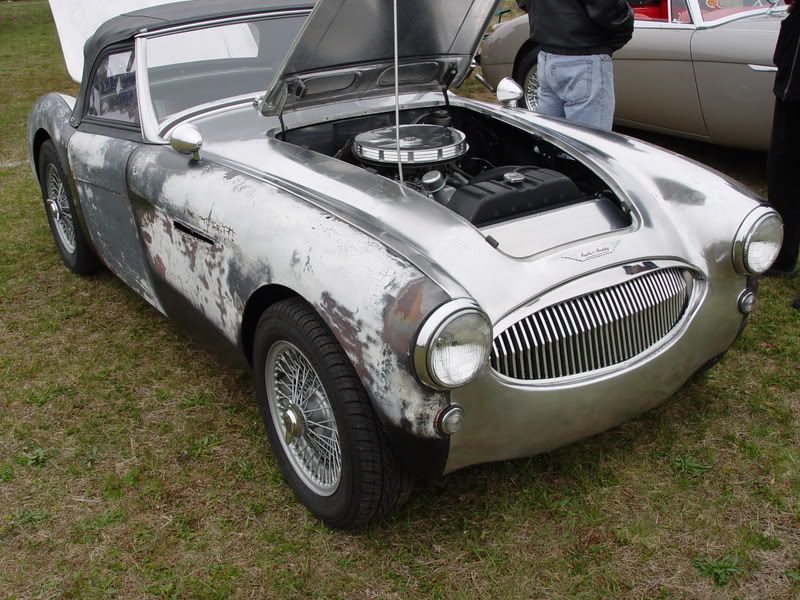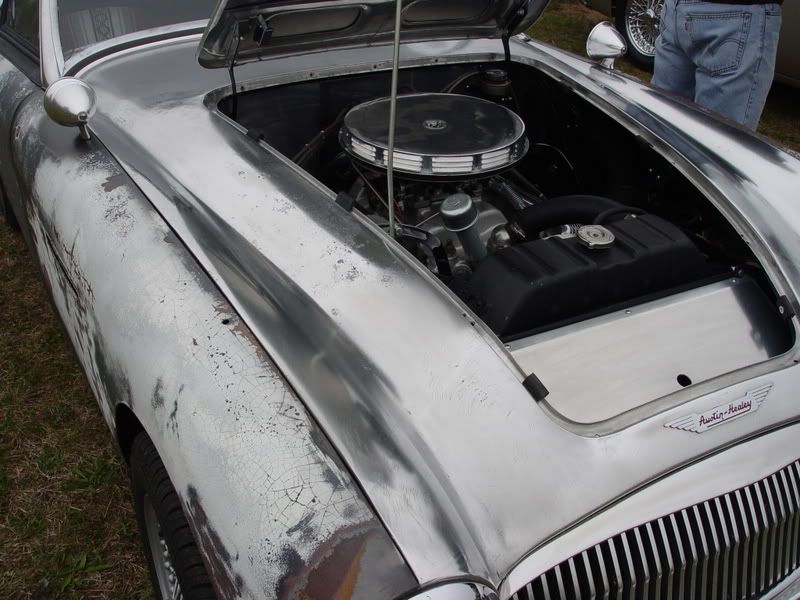 Brit bikes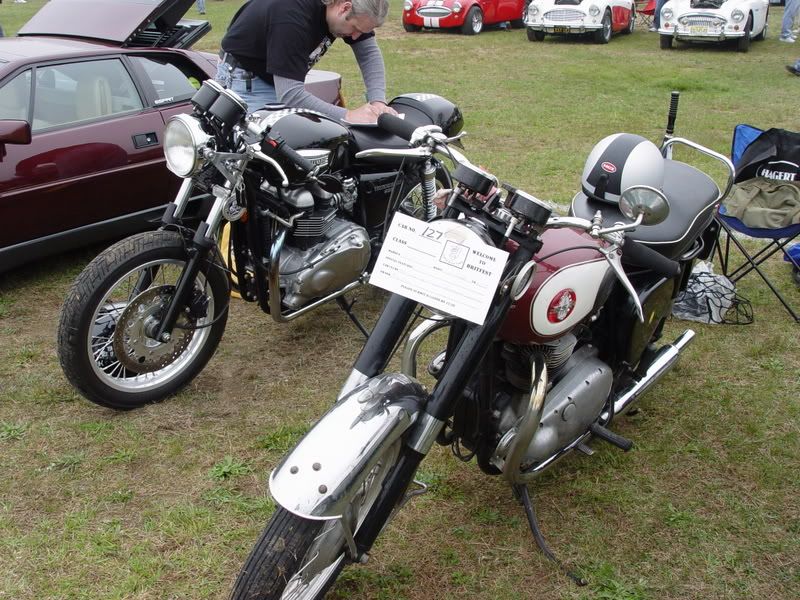 BSA and DeLorean.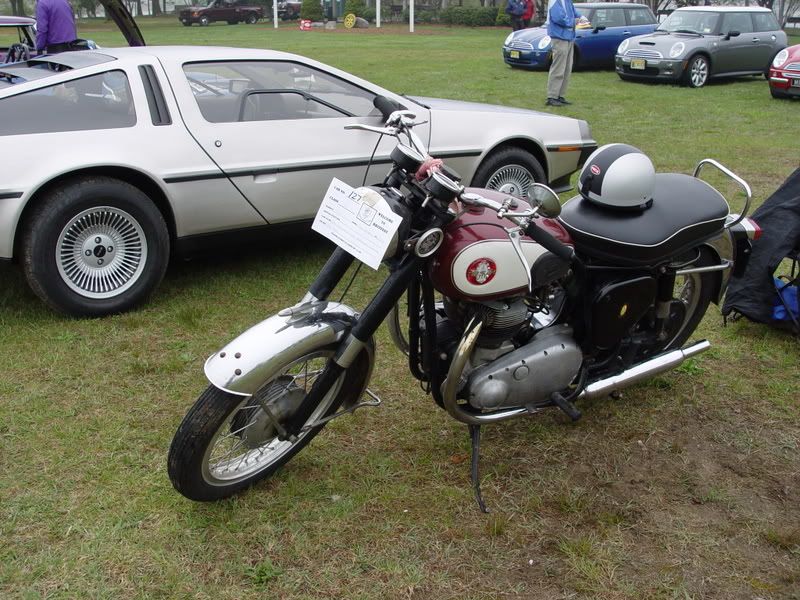 Bristol Double Decker bus diesel engine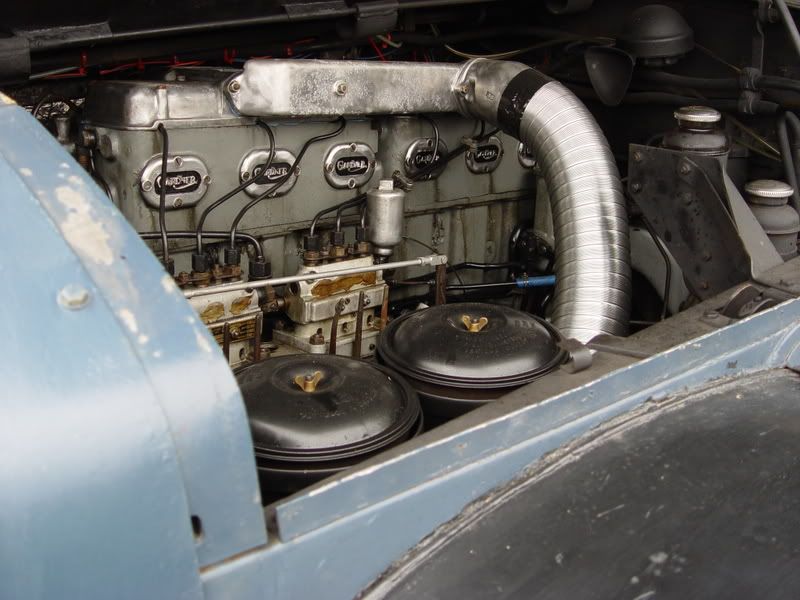 Big Healeys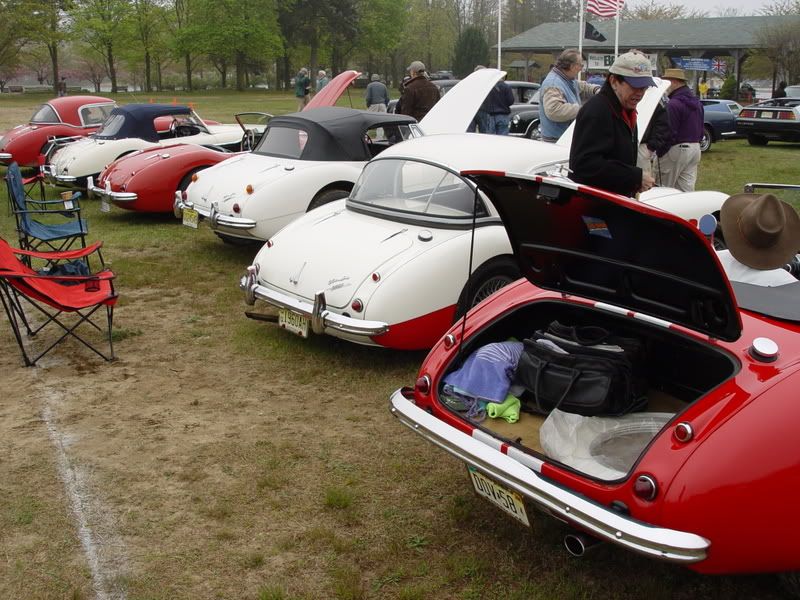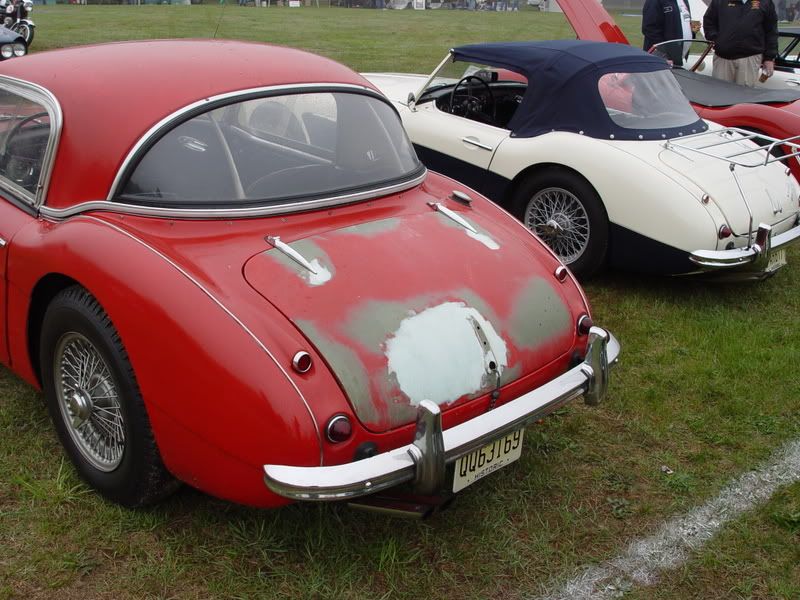 "Cobra-ized" big Healey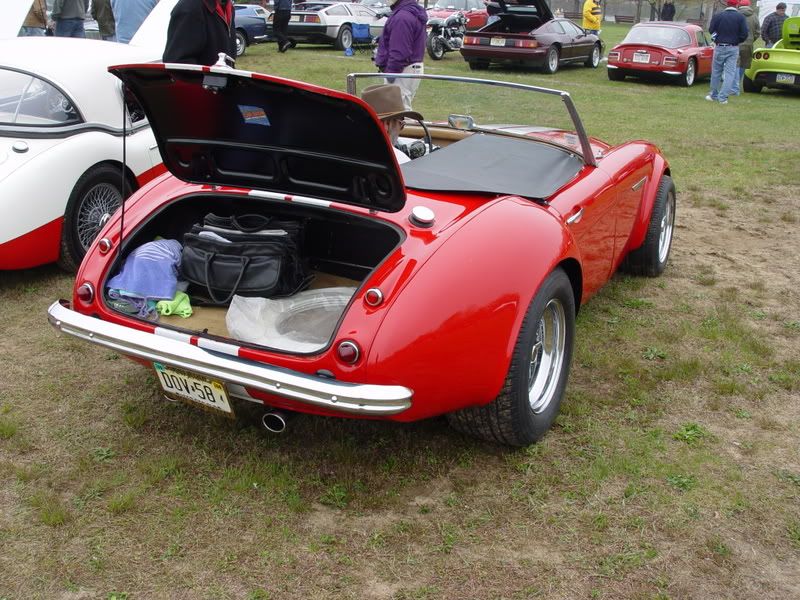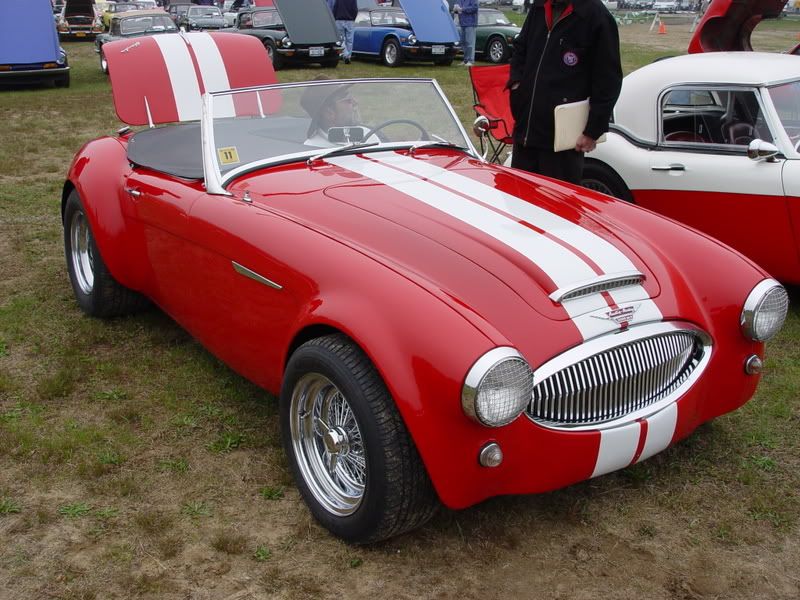 Nice 4-place Healey
Nice 1967 Sprite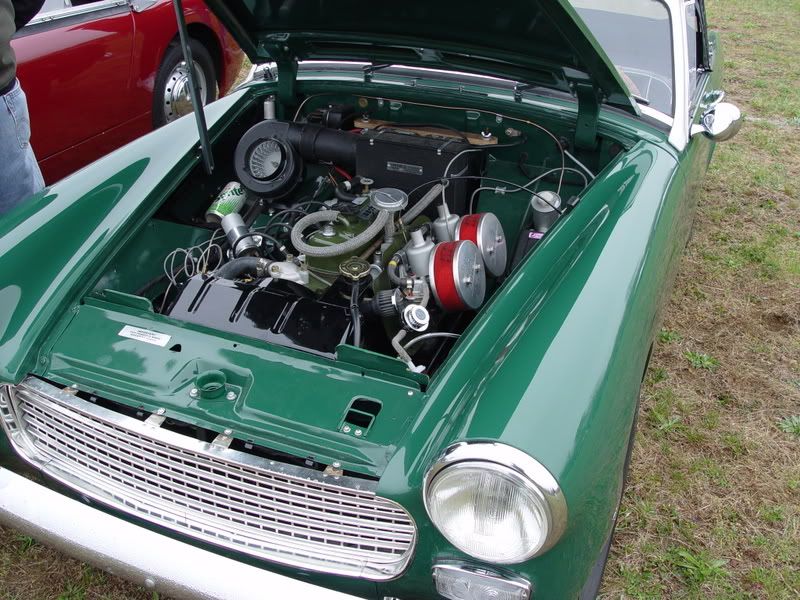 Click Here to see a racing video taken from my Spridget #11.
Click Here to see a racing video taken from my Escort #909.
Build Your Own Steam Engine and other, weird, McCabe-designed stuff.
John C's "Coldplugs" site....a *really* great site for old motorsports photos(mostly on the east coast)
Tam's "old race cars" site....another *really* great site for old motorsports photos(mostly on the west coast)